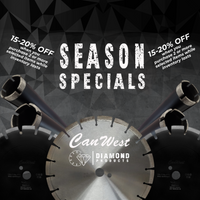 Seasonal Specials
Concrete Blades | Asphalt Blades | Core Bits.
CanWest Diamond Products can offer contractor pricing to all small
businesses and customers while inventory lasts on selected items.
15% off our
Diamond Concrete and Asphalt blades.
20% off our select Core Bits when you purchase 2
or more. 1" - 6.5" are included in the sale.
See Our Sale Items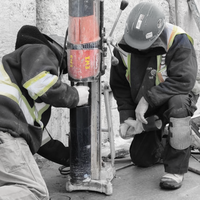 40 + Years of Experience
CanWest Diamond Products is the only distributor of diamond blades and bits in Canada to have a parent company that is an industry leader in the concrete cutting field.
Learn more